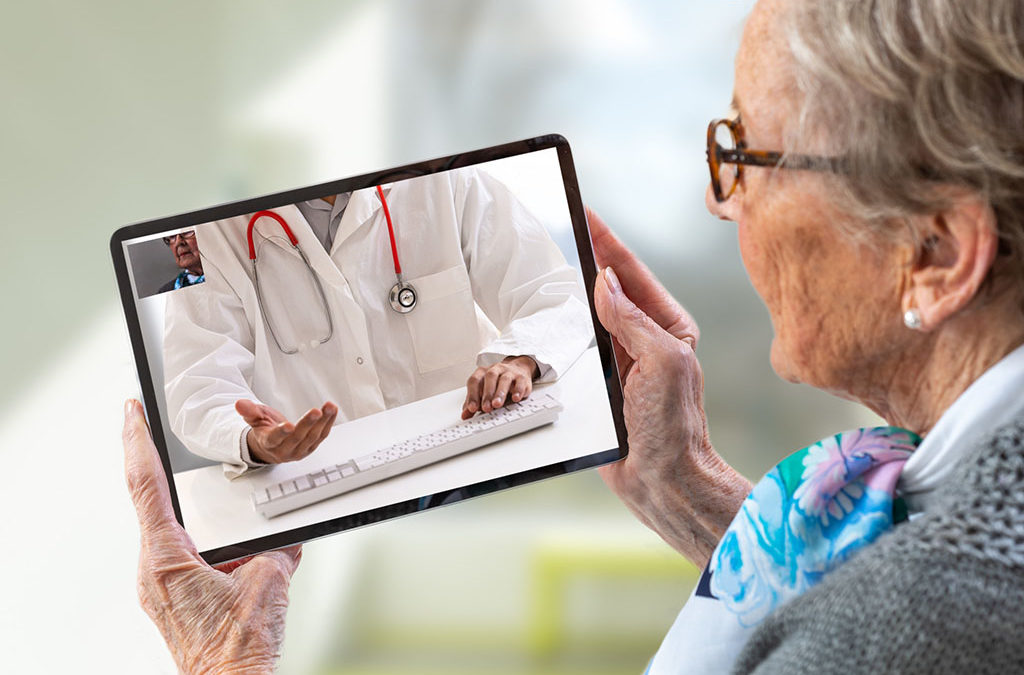 Everything You Need to Know About Telehealth for Workplace Injuries
If you have employees dealing with work-related injuries, telehealth may be able to help. Here is everything to know about telehealth for workplace injuries.
Over six million Canadians live in a rural area, and odds are many of them don't work in a city. For these people, telehealth services can be vital to getting treatment.
Whether you use telehealth for workplace injuries or personal care, a virtual visit is an excellent alternative to visiting a doctor's office.
Keep reading to learn more about how common telehealth tools can help your employees with job-related injuries.
Looking for Providers
When you first start looking into telehealth for workplace injuries, you have to find the right providers. Some traditional health facilities also offer virtual visits. But you can also find companies that focus on virtual care.
Depending on your industry, you may want access to in-person care as well as online visits. You should consider a few things when searching for telehealth providers to give your employees the best care.
Experience
You should look for providers with experience giving virtual care. But it's also important that the providers can treat common injuries for your industry.
For example, an office-based company may need someone who can treat carpal tunnel. On the other hand, a warehouse may need providers who can treat injuries affecting other parts of the body.
If you haven't had any company injuries yet, you can research common ailments. Focus on the work your employees do, and you can narrow your search based on providers with experience treating specific conditions.
Coverage
If you have employees or contract workers, you need to register with WorkSafe. While employees can use other means to pay for medication, you want to protect yourself.
You should review your workers' compensation policy and see what it covers. Then, you can look for telehealth providers that can work within those limits.
Workers' compensation is meant to cover the company and the employee. If you haven't already, make sure you understand your policy so that you can communicate that to any medical providers your employees visit.
Cost
If you find that your workers' compensation plan has some limits, you'll need to decide how to fill the gaps. You should look for affordable health services so that you and your employees can pay for what insurance doesn't cover.
Consider the cost of telehealth from an initial visit to prescriptions to follow up appointments. You don't need to look at every telehealth provider available, but consider your and your employees' budget.
In case workers' compensation isn't enough to pay for treatment, you'll be able to fund the rest without worry.
Accessing Care
Once you settle on a telehealth provider, you'll need to determine how your employees can access that care. An excellent benefit of telehealth is that you can see a doctor anywhere.
But you should also consider when you can see a provider and how soon after an injury the visit needs to occur. When an employee experiences a workplace injury, they may need help sooner rather than later.
Service Hours
You should choose a telehealth provider that has a similar schedule to your workplace. If someone gets injured on the job, you need to make sure they can get treatment immediately.
While you may find an excellent telehealth company, you may not want to use them if they have a different schedule. In some cases, waiting a few hours for health care can make the problem worse.
Your provider doesn't need to have an identical schedule to yours. But they should be available on the same days and within an hour or so.
Speed of Service
For some injuries, the speed of service and care can affect a lot of things. Your employee may need to deal with unnecessary pain, or their condition may get worse.
You shouldn't have to wait long for a virtual appointment. While some providers spend a long time talking with patients, they should be able to see you in a timely manner.
In an emergency, a telehealth visit can help determine the problem. In some cases, the provider may determine if the patient needs in-person treatment.
Either way, the longer your employee waits for a visit, the more your company will lose in profits and productivity.
Privacy
You should also consider your office layout and if there's a private space. No matter the type of injury, your employee will need privacy to talk with a provider.
If everyone has a private office, you won't have to worry about a specific room. But it can help to designate a conference room or an extra office for telehealth visits.
That way, your employees can utilize common telehealth tools without leaving the office. Your employees won't have to worry about moving far or commuting home to get private care.
Some provinces have laws regarding patient privacy. But even if your province doesn't, your employees should have privacy when discussing their health.
When Telehealth Works
You can use telehealth for workplace injuries, and it can be an excellent way to get quick care. However, it's not always the best option, so you should consider the type of injury your employee is experiencing.
Telehealth is fantastic for minor issues, such as a rash that could develop from a work-related allergy. You can also use the service for other skin-based issues and things that a doctor can diagnose through sight and patient comments.
Telehealth is also great if an employee experiences something like a panic attack. You can find mental health providers who work virtually, and some counseling can be enough to get your employee back to work.
But when your employee breaks a bone or has a life-threatening injury, telehealth may not be enough. It can be a great start if you're in a rural area.
You can get a consultation from a larger hospital, and they may be able to get you transportation there. However, you may need more care from someone in person.
Using Telehealth for Workplace Injuries
Recent developments have allowed for the use of telehealth for workplace injuries. When an employee has a minor injury on the job, they can get care without leaving the office.
However, you shouldn't use the first telehealth provider you come across. Make sure the company can provide the services your employees may need and that it's affordable.
Are you ready to start using telehealth services? Sign up as a new patient now.